---
---
You dream IT, we make IT, and We Make IT Soft!
Are you looking for up-to-the-minute software, comprehensive information systems consultancy, across-the-board training, estimable research and prominent product quality, swift application development, constant innovation? At Soft-IT we give a human face to that!
Read company profile
---
---
Main products.
Screen shots of our main products.
---
---
Main services.
Description of our main services.
---
Investment award
from Zimbabwe Investment Authority (ZIA) in 2013.
The application for a nomination of the ICT Investor of the 2013 year award was submitted by Soft-IT, in response to an invitation letter received from the Zimbabwe Investment Authority.
Read more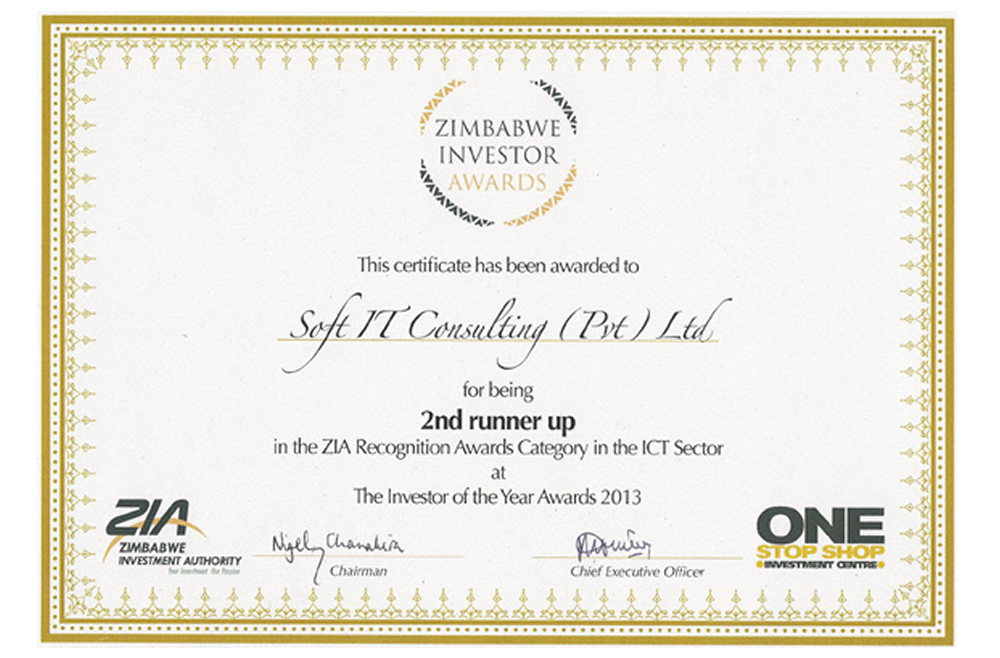 Contact us now.
Contact us at info@soft-it.com for any inquiry, we will reply in few minutes.
Book on-line meeting